Kings Langley Community Choir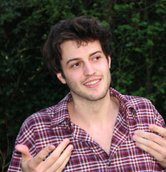 Membership
of the choir is open to all, from within and around Kings Langley. There is no audition, and previous singing experience or musical knowledge is not required. The primary objective is enjoyment of singing; participation in performances is optional for each member and not obligatory.
Performances
transform the enjoyment of rehearsal into the warmth of audience response. We entertain at Festivals, in churches and in concert and theatre arena, and often we perform in support of fundraising for charities. Take a look at our News page.
A number of events in our calendar repeat annually, a testament to the attraction of our musical style and repertoire. We also welcome invitations to entertain new audiences and present in new venues.
Please refer to our Performances & Contacts page for more information.